Paroxsihzem Announces Vinyl Release Of Self-Titled Album
Hellthrasher Productions has issued the following announcement about releasing a vinyl version of the self-titled album from Paroxsihzem:
"We are very excited to announce that we will be handling a vinyl treatment of the debut full-length by Canadian black/death metal act Paroxsihzem. The CD version was recently released by Dark Descent Records, gaining numerous positive reviews all over the world. Really amazing stuff, on par with such bands as Mitochondrion and Antediluvian.
"The 12" LP will be available in the edition of 500 copies. More details to be announced later! Formed in 2007, Paroxsihzem puts forth a harsh, dark, demented, and atmospheric form of Black/Death metal.
"Their debut CD offers production that gives a very suffocating and nauseating feeling to their music which is only appropriate for the type of themes and inspiration used. There is no specific area of interest as history,philosophy, psychology and suicide are all touched upon as inspirational elements.
"The relation between all these is to reach the darkest, non-fictional embodiment of humanity, no spiritual, fictional or delusional inspirations used, only tangible events that convey a much more brutal and contorted view of humanity allowing for a closer association to the reality of existence. Each song in and of itself is unique, ranging from doomy and atmospheric, to chaotic and hateful, this is to help convey the insanity within humanity by utilizing a variety of powerful elements within the music."
You can also stream the full album through the Bandcamp player available below.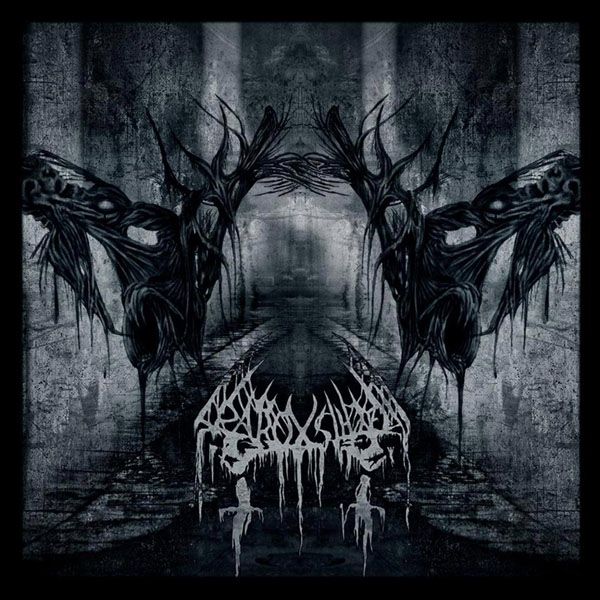 What's Next?
Please share this article if you found it interesting.
---
0 Comments on "Paroxsihzem Announces Vinyl Release"
Be the first to comment! Tell us what you think. (no login required)
To minimize comment spam/abuse, you cannot post comments on articles over a month old. Please check the sidebar to the right or the related band pages for recent related news articles.