Metadox Issues New Album, Live Activity Update
Newly reformed act Metadox (featuring former members of DesDemon) has checked in with the following press release about recording new material and gearing up for live shows:
"In this day and age, it's hard to find musicians willing to make the best decisions and have the patience to do things the right way. New York's revitalized Metadox is one such band. Composed of some powerhouse players from the New York metal scene, the band is poised for it's re-emergence.
"Metadox was formerly signed to Metal Mayhem Music, however a deal went south and the band was put on hiatus by founder and songwriter Frank Tosi. Frank co-founded DesDemon and pursued his talents with DesDemon. Metadox's past success is well documented, sharing the stage with Dragonforce, Kamelot, Katatonia, Moonspell, Therion, God Forbid, Between the Buried and Me, Epica, Sonata Arctica, Daylight Dies, as well as countless others bands in the NY, NJ, CT area scene.
"After the demise of DesDemon, and a well needed respite, Frank Tosi felt now was the right time to give Metadox the chance it deserves with some truly high caliber musicians.
"Frank Tosi is joined by former DesDemon bandmates, Ronald Porcelli, Mike Marrone, and long time friend Bob Neal from Stamford CT. Vocalist was cast by posting an open call on all social media and metal news sites, which Metadox received a flourish of replies. After a short search, the band choose former Livesay vocalist Geoff Rose. Geoff brings a traditional metal vocal styling with a fresh modern approach.
"Metadox have begun pre-production recordings. The new and originally written material has taken on a new life and fire, forging something really exciting!"
Metadox will perform live on April 19th at Paganfest IV's with Tyr, Ensiferum, Heidevolk, TrollfesT, and Hellsot in Poughkeepsie NY. A warm up show is also scheduled on April 6th with longtime friends Joe Stump and David Mercado in Stamford CT at Fiddler's. The band is currently booking more live dates, and will be planning to release a debut album later in 2013. Metadox consists of:
Geoff Rose - Vocalist
Frank Tosi - Guitars
Bob Neal - Guitars
Ronald Porcelli - Bass
Mike Marrone - Drums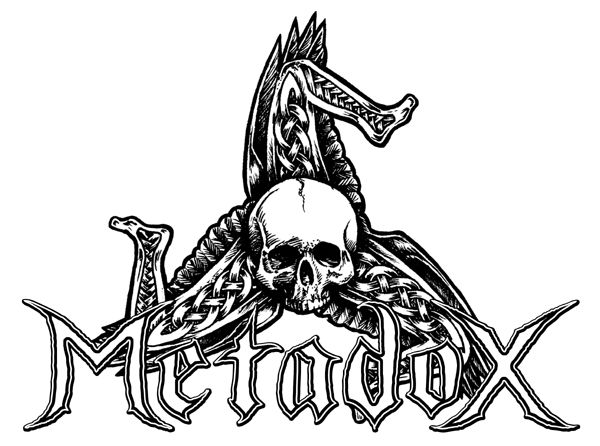 What's Next?
Please share this article if you found it interesting.
---
To minimize comment spam/abuse, you cannot post comments on articles over a month old. Please check the sidebar to the right or the related band pages for recent related news articles.