A Transylvanian Funeral Releasing Second Full-Length Album
Twelve rituals of primitive black magick in the form of "Gorgos Goetia" - the new album from A Transylvanian Funeral - will be offered to the international masses on March 20th for the apt sum of $6.66 from Forbidden Records and other online retailers worldwide.
"Gorgos Goetia" is a staggering 72 minutes of raw and unbridled black metal magick, with no drum machines, no keyboards and minimal production values to retain the creative and improvisational style that Sleepwalker is known for on his multi-instrumentalist albums. The tracklisting and cover art of "Gorgos Goetia" is featured below.
Cold Blood and Darkness
Burning Astral Hunger
Light Cast Out
The Supreme Rite of Transmutation
Fear
Mars Exalted in Capricorn
Moonchild
Percival in Black Armor
Ten of Swords
Hymn to a Gorgon
Goliath Resurrected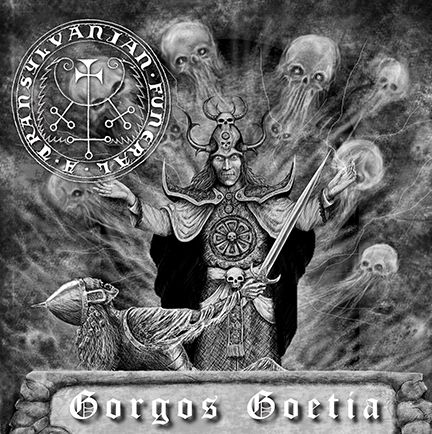 What's Next?
Please share this article if you found it interesting.
---
To minimize comment spam/abuse, you cannot post comments on articles over a month old. Please check the sidebar to the right or the related band pages for recent related news articles.