Infected Flesh Streaming Title Track From Album
Doing their part to make the world a louder and more brutal place, GunShyAssassin.com has posted a stream of the title track from Spanish metallers Infected Flesh's new and third album "Concentric Circles of Disembowelment." Visit this location to listen to the stream.
The Catalonian death grinders Infected Flesh started out in 1997, releasing the album
"Anthropophagical Devourment" a few years later and dissolving the band. Six years later, a second album was issued on Hecatombe Records. By 2010, Seth van de Loo, drummer for Dutch brutal death metal act Severe Torture, started collaborating with Infected Flesh. It was he who recorded the drums for a two track demo, and just a few weeks later the band signed a deal with the North American brutal label Comatose Music for the release of the third full length album.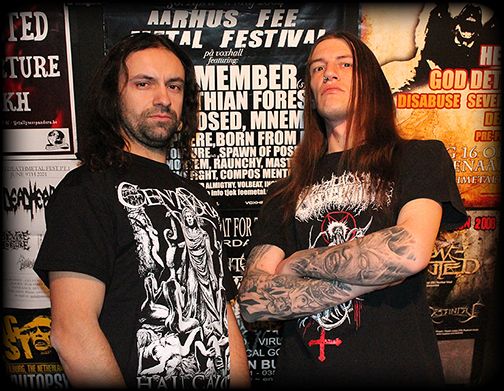 What's Next?
Please share this article if you found it interesting.
---
To minimize comment spam/abuse, you cannot post comments on articles over a month old. Please check the sidebar to the right or the related band pages for recent related news articles.