Sixth Part Of Series Posted At Pure Grain Audio
Pure Grain Audio has posted the sixth and final installment of the series "..And Justice For Art." This week, writer Ramon Martos-Garcia writes about a band that has plenty of shared experiences with him - Archaios.
After finally launching its second album on a label, the Dominican band had come up with several concepts for the cover artwork before arriving at the defining work they used from Brazilian artist Carlos Fides. In the article, you will see a couple of prototypes the band decided not to use for the album. Read more by heading over here.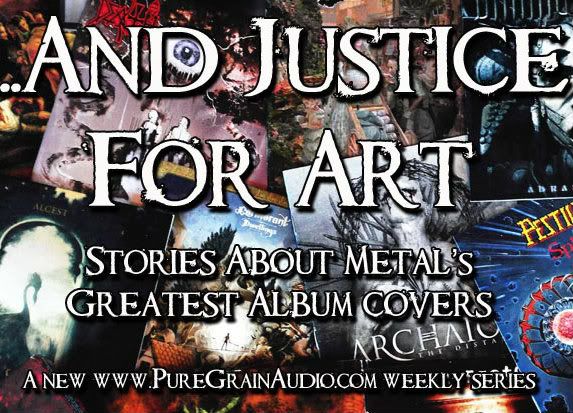 What's Next?
Please share this article if you found it interesting.
---
0 Comments on "Sixth Installment Of 'And Justice For Art' Posted"
Be the first to comment! Tell us what you think. (no login required)
To minimize comment spam/abuse, you cannot post comments on articles over a month old. Please check the sidebar to the right or the related band pages for recent related news articles.