Imagery Of Anthrax On Display In Fifth Installment Of Cover Art Series
In the fifth installment of the "...And Justice For Art" series on Pure Grain Audio, writer Ramon Martos-Garcia tackles the visual imagery of Anthrax. Focusing especially on the "Among the Living" album, the connection Anthrax has with the Poltergeist theme is explored, along with the band's long-running collaboration with artist Don Brautigam.
Don was the artist behind the covers of several best sellers by Dean Koontz, Stephen King and reissues of Agatha Christie and HG Wells tomes. The painting techniques that Brautigam used in "State of Euphoria" and "Persistence of Time" are also revealed. Read the full article by going here.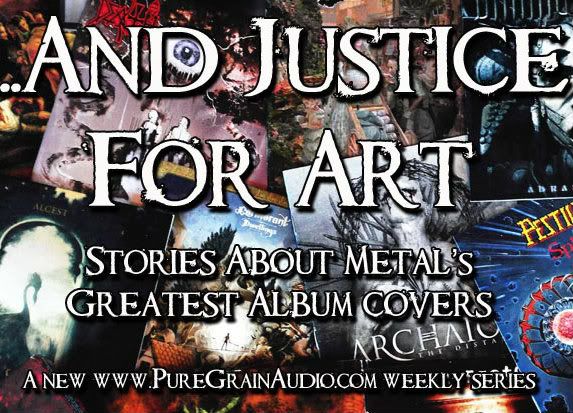 What's Next?
Please share this article if you found it interesting.
---
0 Comments on "Fifth Part Of 'And Justice For Art' Series Posted"
Be the first to comment! Tell us what you think. (no login required)
To minimize comment spam/abuse, you cannot post comments on articles over a month old. Please check the sidebar to the right or the related band pages for recent related news articles.