Tempestuous Fall Streaming "Beneath A Stone Grave"
Australian funeral doom band Tempestuous Fall recently issued its five-song album "The Stars Would Not Awake You." One of the tracks has made it's way into YouTube upload form, "Beneath a Stone Grave," which is streaming below. All of the songs average over ten minutes apiece of epic dreariness, which you can surmise from the tracklisting below. Tempestuous Fall is yet another project of Dis Pater, who is the creative force behind the band Midnight Odyssey and The Crevices Below. For more information on Tempestuous Fall and all of Dis Pater's musical incarnations, head over to Facebook.
01. Old & Grey (10:39)
02. Beneath a Stone Grave (14:09)
03. Marble Tears (13:16)
04. The Stars Would Not Awake You (10:56)
05. A Cold Stale Goodbye (14:33)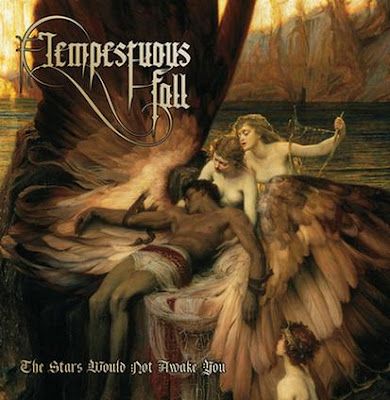 What's Next?
Please share this article if you found it interesting.
---
0 Comments on "Tempestuous Fall Streaming New Song"
Be the first to comment! Tell us what you think. (no login required)
To minimize comment spam/abuse, you cannot post comments on articles over a month old. Please check the sidebar to the right or the related band pages for recent related news articles.