Pure Grain Audio Series On Album Covers Posts Third Installment
Canadian rock/metal site PureGrainAudio.com recently debuted a column entitled "...And Justice For Art", a new series focused on exploring every detail behind the making of some of the most stunning cover artworks in the history of metal music. The first installment of the series, which we posted earlier this month, explored the impact that cover artwork can have on the overall album experience and tapped the brain of famed artist Eliran Kantor (Testament, Atheist, Sigh) as well as members of Archaios and Cormorant. The second edition to the series got a bit more in-depth and examined the creation of the artwork for Death's "Symbolic."
Part Three, which can be found here, sees Kantor discussing his work on the cover for Sigh's newest album, "In Somniphobia." Next week, the series will examine the visual accompaniment to CORMORANT's Dwellings. "...And Justice For Art" is the result of writer Ramon Martos-Garcia, who is also known in the underground scene for his involvement with third world metal bands like Archaios, Divinis Invocat and the indie record label Dark Canvas Records.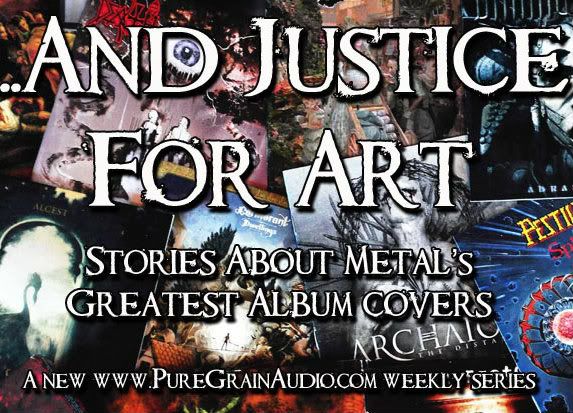 What's Next?
Please share this article if you found it interesting.
---
0 Comments on "Third Part Of 'And Justice For Art' Series Posted"
Be the first to comment! Tell us what you think. (no login required)
To minimize comment spam/abuse, you cannot post comments on articles over a month old. Please check the sidebar to the right or the related band pages for recent related news articles.