Rocking Corpses Releases "Rock N' Rott"
This Friday the 13th, Abyss Records is set to unleash the final selection from the Summer of Sickness Campaign 2012 with "Rock N' Rott," the debut from Finland's horror-worshiping heavy rock duo Rocking Corpses. Rocking Corpses was conceived in the end of 2007 after vocalist/guitarist Tony DK realized what kind of music he really wanted to do.
Being a big fan of bluesy rock, death metal and horror, Rocking Corpses was going to be a mixture of all that he loved in music and movies. Some months later, bassist/vocalist Leper Laze got interested in the idea and joined forces with Tony. In 2009 two demo songs were recorded and in 2010 they decided to record a whole 10 piece story about the apocalypse as seen through the eyes of a zombie. Below is the tracklisting and cover art of "Rock N' Rott," plus a fan-made video for the track "925" follows after the jump.
1. Intro - Into the Grave
2. Up from the Grave
3. Necropolis
4. For Better for Worse
5. Take a Whiskey
6. Life for a Life
7. 925
8. Rocking Corpses
9. In the Dead of Night
10. Necrophiliacs
11. Dead End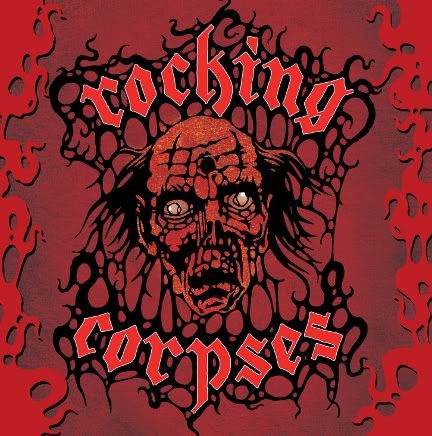 What's Next?
Please share this article if you found it interesting.
---
To minimize comment spam/abuse, you cannot post comments on articles over a month old. Please check the sidebar to the right or the related band pages for recent related news articles.