Corrosive Carcass Releasing Debut Album "Composition Of Flesh"
Swedish death metal band Corrosive Carcass will finally release its debut album "Composition of Flesh" via Abyss Records on June 29th. This first release is long time in coming for the band, which started out in 2004 and released its first demo, "Rot.In.Pieces" in 2009. Below in the player you can stream ten of the thirteen tracks from Corrosive Carcass' new album. The tracklisting and cover art follow below.
1. The Flesh is not Enough
2. Butchershop
3. Self Mutilation
4. Born in a Casket
5. Necrotizing Fasciitis
6. Awesome Nuclear Power
7. Twist of a Knife
8. Chainsaw Dissection
9. Avatar
10. Collector
11. Dawning Death
12. Hunger
13. The End of Us All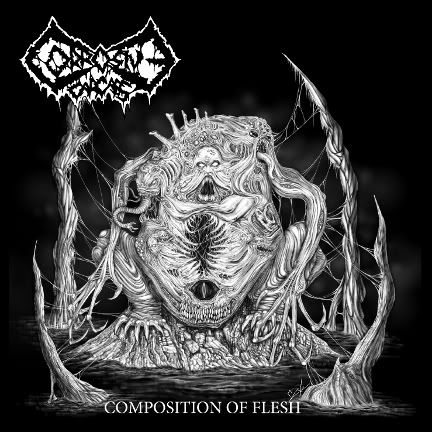 What's Next?
Please share this article if you found it interesting.
---
0 Comments on "Corrosive Carcass Releasing New Album"
Be the first to comment! Tell us what you think. (no login required)
To minimize comment spam/abuse, you cannot post comments on articles over a month old. Please check the sidebar to the right or the related band pages for recent related news articles.