Grave Desecrator Reveals Artwork Of "Deathspells Rising"
Brazilian death horde Grave Desecrator has just released "Deathspells Rising" on Despise The Sun Records/Metalhit.com. "Deathspells Rising" showcases the band's early history through rare demo and rehearsal recordings. The album also includes tracks from its vinyl releases as well as a new song. Grave Desecrator just finished the Parma the Desecrating European Tour 2012 and cancelled, along with six other bands, the Avalanche Metal Fest 2012 due to problems with the city hall in São Jose do Rio Preto and other things. Check out the artwork for "Deathspells Rising" below.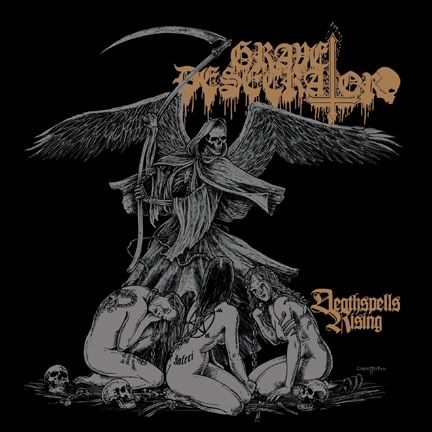 What's Next?
Please share this article if you found it interesting.
---
0 Comments on "Grave Desecrator Reveals Artwork Of New Album"
Be the first to comment! Tell us what you think. (no login required)
To minimize comment spam/abuse, you cannot post comments on articles over a month old. Please check the sidebar to the right or the related band pages for recent related news articles.