Binah Posts "Absorption Into The Unearthy"
U.K. black metal trio Binah has announced that its debut album "Hallucinating in Resurrecture" will be released in late June/early July on CD through Dark Descent Records and as a standard LP via Me Saco Un Ojo. Below is the tracklisting for Binah's ten-song debut, as well as the cover art for "Hallucinating in Resurrecture," which was done by MMonsterbrush. After the jump is an upload of the fifth track from the album, "Absorption Into the Unearthly."
Into the Psychomanteum (Intro)
Morbid Obumbration
A New Rotten Dawn
The Emissary
Absorption into the Unearthly
Eminence of the Sombre (Instrumental)
Hallucinating in Resurrecture
Dissolution
Crepuscular Transcendence
Buried Baptistry (Outro)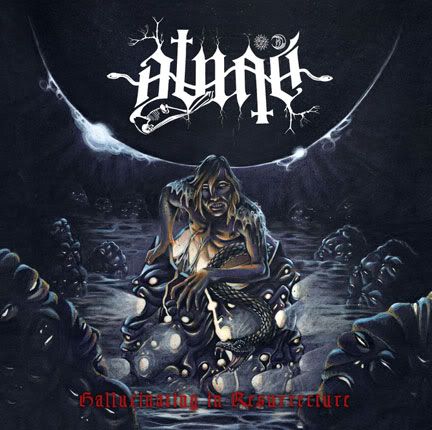 What's Next?
Please share this article if you found it interesting.
---
To minimize comment spam/abuse, you cannot post comments on articles over a month old. Please check the sidebar to the right or the related band pages for recent related news articles.