My Dynamite Streaming "If We're Livin'"
Australian rockers My Dynamite will be releasing their self-titled debut via Listenable Records this June 19th. The band has teamed up with PureGrainAudio to stream the track "If We're Livin'" at this location. My Dynamite started out in Melbourne with a focus on playing blues/rock and creating a party atmosphere. Check out the tracklisting and cover art of the debut below, along with a video interview the band did for Melbourne Rock City after the jump.
Take It Or Leave It
Inside Out
If We're Livin'
Dirty Game
Watch Yourself Grow
Raise Your Glasses
Singing Stormy Weather
Big Attraction
All That She Brings
Fork In Your Tongue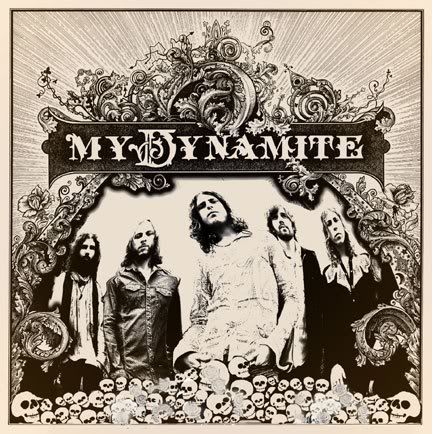 What's Next?
Please share this article if you found it interesting.
---
To minimize comment spam/abuse, you cannot post comments on articles over a month old. Please check the sidebar to the right or the related band pages for recent related news articles.