Enthrallment Unveils Tracklisting And Cover Art Of Upcoming Album
Bulgarian death metallers Enthrallment have unveiled the cover and track listing for their forthcoming album "People From the Lands of Vit." The album will be released soon by the American label United Guttural.
The cover art of the album, entitled "Hell," is a creation by the Bulgarian artist Stefan Stefanov. While waiting for the new album, check out Enthrallment's material from "Immerse Into Bloody Bliss" over on MySpace or the band's last official video for "Cane the Messiah with the Crook" after the tracklisting and cover art.
Chronicle of Sorrow
Devoted to Delusion
Psychological Storm
A Full Land of Worms... From the River to the Void
Chemical Romance
Obsessed by Just Anger
Walking Through the Thorns
Fruits of Pain and Blue Sky
Punishment for Baneful
Unholy Diviners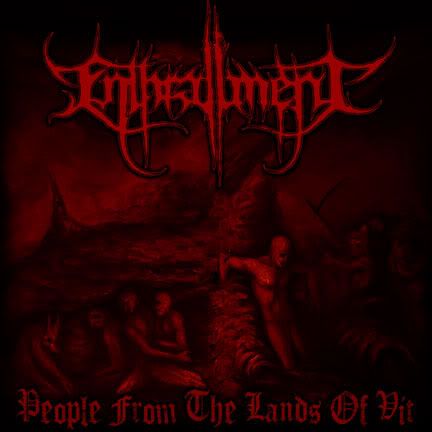 What's Next?
Please share this article if you found it interesting.
---
0 Comments on "Enthrallment Unveils Tracklisting And Cover Art"
Be the first to comment! Tell us what you think. (no login required)
To minimize comment spam/abuse, you cannot post comments on articles over a month old. Please check the sidebar to the right or the related band pages for recent related news articles.