You Handsome Devil Streaming New Album
Heavy riff-centric rock/metal band You Handsome Devil is streaming it's debut album "The Hell, You Say...," which we have provided for you below. The trio fuses alot of punk/garage rock into it's sound, the beginning intro clip featuring GG Allin's famed spiel on rock. The intros and interludes are free to download, the other seven tracks being stream-only. Check out more on You Handsome Devil by visiting the band's Facebook page.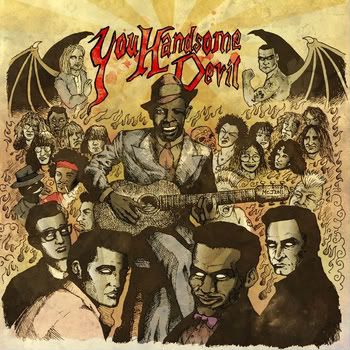 What's Next?
Please share this article if you found it interesting.
---
To minimize comment spam/abuse, you cannot post comments on articles over a month old. Please check the sidebar to the right or the related band pages for recent related news articles.