Inferion Streams Album, Reveals Tracklisting And Cover Art
Florida blackened death metal band Inferion has finally revealed a release date of January 15th, 2012 for it's new album "Desolate." Many years in the making, this album is the combined effort of guitarist, drummer, vocalist and composer Nick Reyes and ex-Kult of Azazel bassist Frank Gross. "The Desolate" is the result of many years of writing and recording in fits in starts and in a myriad of locations including Iraq, where Nick Reyes was deployed with his U.S. Army Unit. Recording had actually begun back in 2005 when Inferion was a quartet. The tracklisting of the album follows after the stream widget.
Among the Twilight
Forgotten Ethereal Visions
It Began With Blood
The Killing Process
Moment Of Anger
Numerous Lacerations
Purest Evil
Underlife
Withering Dieties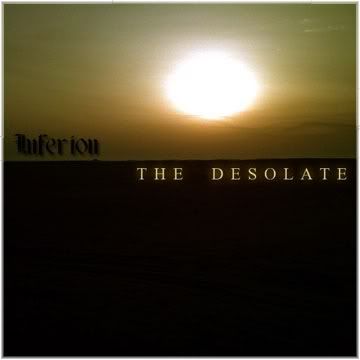 What's Next?
Please share this article if you found it interesting.
---
To minimize comment spam/abuse, you cannot post comments on articles over a month old. Please check the sidebar to the right or the related band pages for recent related news articles.