Conspires To... Comments On Release Of Debut Album "Redemption"
Band Photo: Conspires To... (?)
Conspires To... has issued the following statement about the release of the band's debut album:
"Well at long last our debut album Redemption, has been released and is now available for download via iTunes.
"Most of the tracks have been re-recorded or remixed so are different to the versions that have been kicking around on the net for some time now.
"Hope you pick up a copy and enjoy. Thanks for all the support we have received so far, it has been greatly received and has really spurred us on! This is only the beginning."
Conspires To... also recently posted an update discussing the band's musical influences, which can be read here. The track listing and cover artwork for "Redemption" can be viewed below.
1. Desire
2. Desolation
3. The Path To Redemption
4. Falling Down
5. Voice In The Storm
6. Allegiance
7. Soul Destroyer
8. Death or Dishonour
9. From the Deep
10. Kill The King
11. New Born Day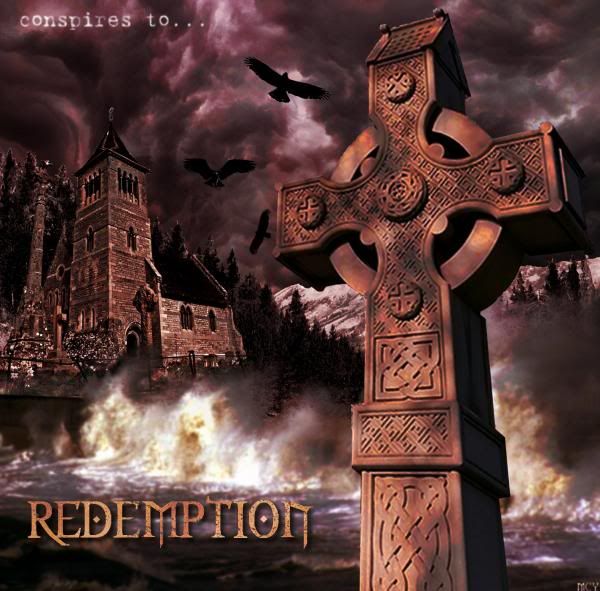 What's Next?
Please share this article if you found it interesting.
---
0 Comments on "Conspires To... Comments On New Album Release"
Be the first to comment! Tell us what you think. (no login required)
To minimize comment spam/abuse, you cannot post comments on articles over a month old. Please check the sidebar to the right or the related band pages for recent related news articles.