Enslaved Streaming New Song "The Sleeping Gods" Online
Metal Injection has premiered a new track from Norwegian black metal act Enslaved. The track, "Heimvegen" comes off the band's upcoming "The Sleeping Gods" EP, which will be released for free via Scion A/V in the near future. You can check out the song here.
"The Sleeping Gods," which is the follow-up to 2010's "Axioma Ethica Odini" (reviewed here), was recorded in Solslottet Studio in Bergen, and partly in the band's own home studio. The release comes as Scion A/V - a lifestyle division of the Scion car manufacturer - expands its brand, launching a metal label and promoting underground shows featuring heavy bands like Trap Them and Black Breath.
"It's exciting to be collaborating with Enslaved on this release," Scion sales promotion manager Jeri Yoshizu said. "We feel the pairing is vital as we aim for the label's approach to embody the same sense of forward thinking as the band's music."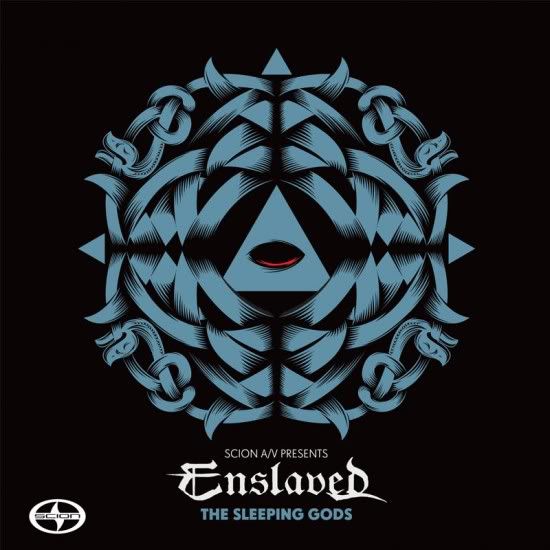 The track listing is as follows:
1. Heimvegen
2. Alu Misyrki
3. Synthesis
4. Nordlys
5. The Sleeping Gods
What's Next?
Please share this article if you found it interesting.
---
To minimize comment spam/abuse, you cannot post comments on articles over a month old. Please check the sidebar to the right or the related band pages for recent related news articles.