Deivos Announces "Demiurge Of The Void" Album Details
Deivos has posted the "Demiurge of the Void" artwork online, which can be viewed below. The band also commented on the album:
"The time has come to lift the veil of secrecy about the new album. Below we present the cover and the track list of the new CD, which will be entitled 'Demiurge of the Void' and released by Unique Leader Records, in autumn this year. The album cover was once again designed by Andrzej 'Lenu' Lenczuk from the Tattoo Alien Studio, who we had the pleasure to work with on the last two albums. We will announce the exact premiere date of 'Demiurge of the Void' soon and make a new track available to listen to so keep your eyes and ears open!"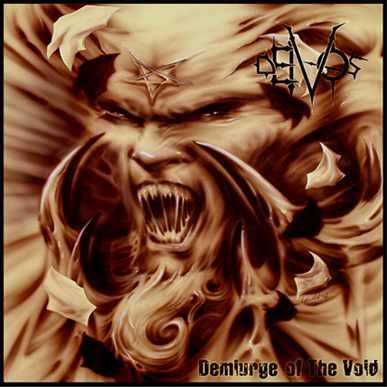 The track listing is as follows:
1. No Gods Before Me
2. Code of a Dead Deity
3. Absolut of Hatred
4. Born to Loathe
5. Extreme Unction
6. And the Word Became Flesh
7. Demiurge of the Void
8. Panacea
What's Next?
Please share this article if you found it interesting.
---
0 Comments on "Deivos Announces 'Demiurge Of The Void' Details"
Be the first to comment! Tell us what you think. (no login required)
To minimize comment spam/abuse, you cannot post comments on articles over a month old. Please check the sidebar to the right or the related band pages for recent related news articles.