The Meads Of Asphodel To Broadcast Entire New Album "The Murder Of Jesus The Jew"
This weekend, in "celebration" of the Easter Holiday, Candlelight Records and Calgary's Megawatt Mayhem will broadcast the entire 63-minute long epic, "The Murder Of Jesus The Jew," the latest album from English avant-garde black metal bastards The Meads of Asphodel.
The festivities will kick off at the stroke of midnight (EST), for the first moments of the Easter holiday, this Sunday, April 24th. Megawatt Mayhem is broadcast online via CJSW 90.9FM's official website, so thrill-seeking metalheads worldwide are invited to take part in the festivities. Tune in at this location.
A press release about the album states, "The album details the historical life of Jesus (Yeshua), the Jewish rabbi who was slaughtered on a tree by the Romans on a cold Winter day 2000 years ago, and thereafter his people condemned to be pariahs of the earth due to Christian hatred. It is ironic that the Jewish roots of the Christian church have been erased and the blame of their man-god's death cruelly placed upon a people already broken by the yoke of Roman imperialism. Truth is often blinded by faith, none more so than the story of Jesus and his maligned people."
Metalunderground.com's review of the album can be read at this location, and an interview with front man Metatron is also available here.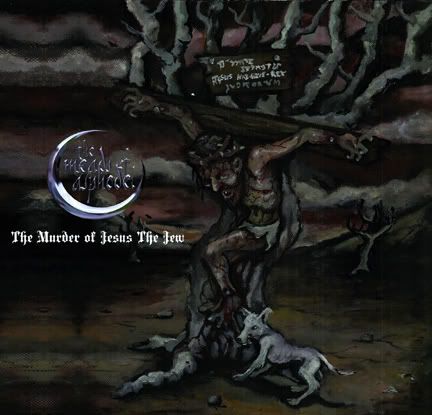 What's Next?
Please share this article if you found it interesting.
---
To minimize comment spam/abuse, you cannot post comments on articles over a month old. Please check the sidebar to the right or the related band pages for recent related news articles.