Ipsissimus Streaming New Track "The Third Secret Of Fatima"
The New Haven, CT based blasphemers Ipsissimus have selected the track "The Third Secret of Fatima" as the first single off the band's Metal Blade debut, "The Way of Descent" (out May 24). The track can be heard exclusively on Stereogum's metal column Haunting the Chapel at this location.
Drummer Haimatokharmes comments on the first single, "One of the songs Metal Blade will be promoting for the album is The Third Secret of Fatima. We are especially proud of this one on account of its synthesis of blast, melody, ritual drums, all played in the old fashion. Longtime fans know it from our self-released 'Fatima EP' and I must say it is the song people usually tell us is their favorite out of the trinity. The lyrics are a collaborative effort (written in English and Coptic), but they are straight old-school Satanism, a blend of blasphemy and devil-worship. Bless!"
The track listing for "The Way of Descent" is as follows:
1. The First Secret of Fatima
2. Monakhourgia / The Prince of Tyre
3. The Second Secret of Fatima
4. The Alchemist's Goatthrone
5. The Third Secret of Fatima
6. Hodos Autapophaseos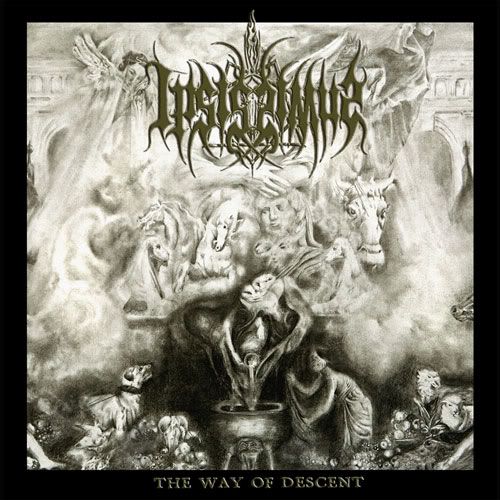 What's Next?
Please share this article if you found it interesting.
---
To minimize comment spam/abuse, you cannot post comments on articles over a month old. Please check the sidebar to the right or the related band pages for recent related news articles.