Mourning Caress Recruits New Guitar Player Wolfgang "Sandman" Sander
Mourning Caress has checked in with the following announcement about recruiting a new guitarist:
"Dear caressing mourners,
"We finally found a new guitarist and can officially call ourselves a five-piece again. The new guy is called Wolfgang 'Sandman' Sander, a skilled guitar player and insane metalhead.
"He joined the band directly after the recordings of the new album were completed. So you naturally can't hear him on the new output. In the meantime he got introduced to our friends and families on a very intimate and private gig we played in our rehearsal room some weeks ago. It was a blast! Please check our new facebook site for some pictures of the event.
"We're also happy to unveil the title of our third album: 'Deep Wounds. Bright Scars.' As mentioned above the recordings are done and we are now facing the mixing stage, the mastering is due in April or May. Once this all is finished we need to find a suitable label to release 'Deep Wounds. Bright Scars.' The result is sure enough a heavy and very intensive yet melancholic piece of metal which makes us proud to the bone. We can't wait to share the first songs with you, it's only a matter of time..."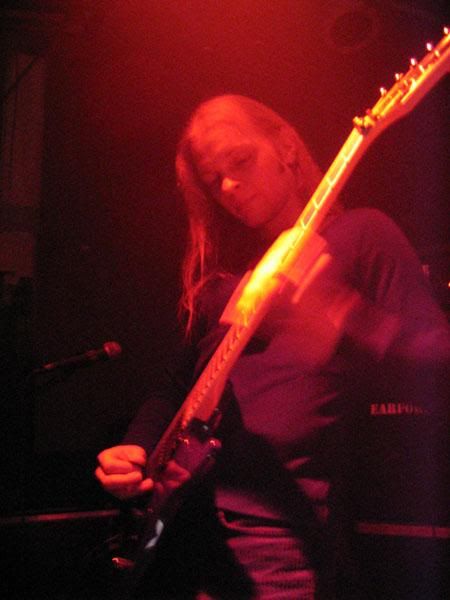 It was also recently announced that former Mourning Caress guitarist Benedikt Bjarnason passed away in December of 2010.
What's Next?
Please share this article if you found it interesting.
---
0 Comments on "Mourning Caress Recruits New Guitarist"
Be the first to comment! Tell us what you think. (no login required)
To minimize comment spam/abuse, you cannot post comments on articles over a month old. Please check the sidebar to the right or the related band pages for recent related news articles.