Argus Reveals New Album "Boldly Stride The Doomed" Details
Italian heavy metal label Cruz Del Sur Music has confirmed May 3rd, 2011 as the official release date for the sophomore album from Pennsylvania-based Argus. Entitled "Boldly Stride The Doomed," this is the first release from Argus via Cruz Del Sur. The cover artwork for the album can be viewed after the jump, and the track listing is as follows:
1. Abandoning The Gates Of Byzantium
2. A Curse On The World
3. Wolves Of Dusk
4. The Ladder
5. Durendal
6. 42-7-29
7. Boldly Stride The Doomed
8. Fading Silver Light
9. Pieces Of Your Smile
10. The Ruins Of Ouroboros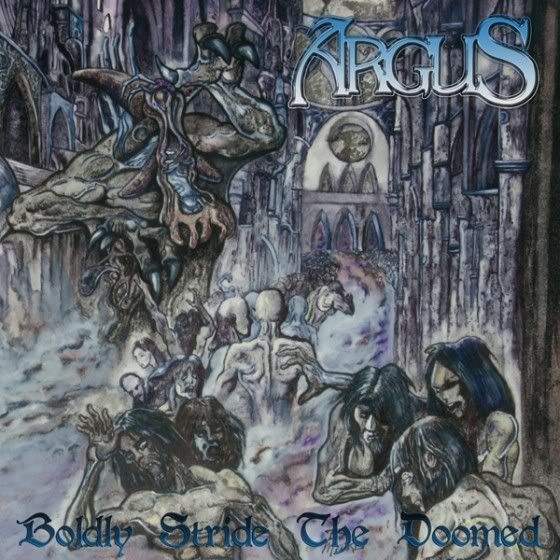 What's Next?
Please share this article if you found it interesting.
---
To minimize comment spam/abuse, you cannot post comments on articles over a month old. Please check the sidebar to the right or the related band pages for recent related news articles.