Noctem Reveals New Album "Oblivion" Details
Noctem has announced that the band's new album will be titled "Oblivion." You can check out the cover artwork after the jump, and the band also commented:
"The second part from the trilogy that started with 'Divinity' is going to be the hardest, fastest and darkest opus from the band until the date. The album has been produced by Daniel Cardoso (Angelus Apatrida, Ava Inferi, Anneke Van Giersbergen) and recorded in the Ultrasound Studios 2 from Portugal.
"The cover has been created by Marcelo Vasco, brazilian designer who worked with Noctem in the Divinity's cover and also worked before with bands like Dimmu Borgir, Dark Funeral, Satyricon, Belphegor, Gorgoroth and many more. Oblivion is going to be released worldwide through Rising Records. These are the dates you must remember! Pre-release in Spain: 25 /04/ 2011 (Signed limited tour edition) & Worldwide release: 13/06/2011. The band will start presenting the album on the road in the first assault of their Spanish tour from the end of April!"
The "Oblivion" track listing is as follows:
1. Popol Vuh
2. The arrival of the false gods
3. Universal disorder
4. Abnegation and brutality
5. Invictus
6. Sons of Hun-vucub
7. Seeking the ruin of souls
8. Unredemption
9. Q'uma'rka'aa'j
10. A borning winged snake
11. Oblivion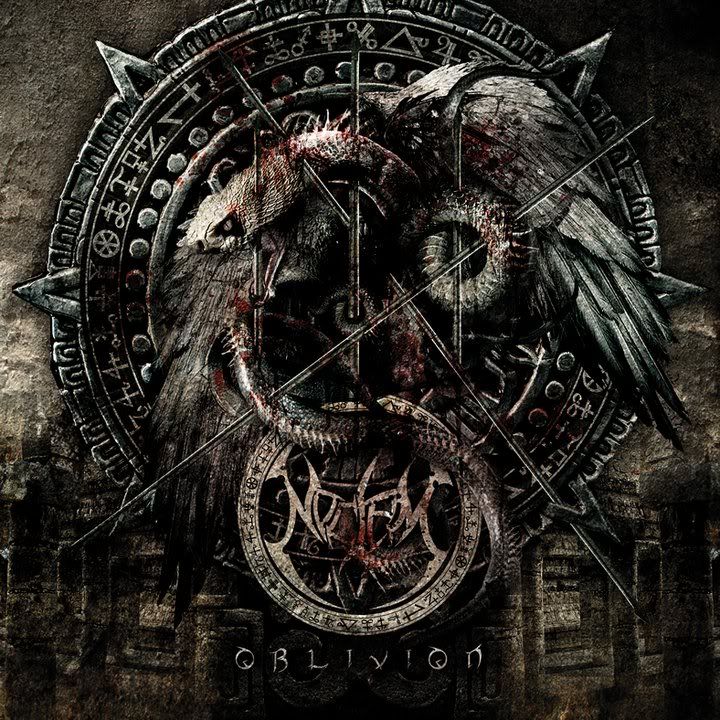 What's Next?
Please share this article if you found it interesting.
---
To minimize comment spam/abuse, you cannot post comments on articles over a month old. Please check the sidebar to the right or the related band pages for recent related news articles.