The Cleansing Posts New Album "Feeding The Inevitable" Artwork
The Cleansing has issued the following announcement about revealing the cover artwork for the band's upcoming album:
"Attention all bangers! The cover artwork for our forthcoming album Feeding the Inevitable can be viewed below. Artwork was done by Remy C. from Headsplit Design.
"As stated earlier the follow-up to 2009's Poisoned Legacy will be released through US label Deepsend Records in the spring. Right now we are waiting for a release date for this fucker! More news will follow soon! Get ready to be crushed!"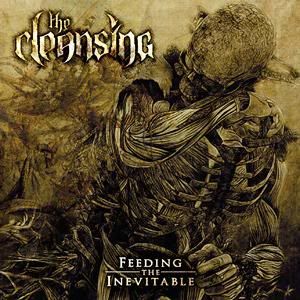 The "Feeding the Inevitable" track list is as follows:
1. The Promethean Promise
2. Third Eye Starring
3. Your Flesh, Your Curse
4. A Cheating Progression
5. Hour of Decadence
6. Processed for Contamination
7. Law of Reciprocity
8. Two Days
9. Crossroads
What's Next?
Please share this article if you found it interesting.
---
0 Comments on "The Cleansing Posts New Album Artwork"
Be the first to comment! Tell us what you think. (no login required)
To minimize comment spam/abuse, you cannot post comments on articles over a month old. Please check the sidebar to the right or the related band pages for recent related news articles.