Winterus Comments On New Album "In Carbon Mysticisim"
Band Photo: Winterus (?)
Michigan-based black metal group Winterus has announced an April 26th release date for its Lifeforce Records debut, "In Carbon Mysticism." The cover artwork for the album can be viewed below.
"We expect this album to change the way metal is heard from ear to ear," said vocalist, Christopher Erich Neu. "With an honest delivery, including three live tracks, you can feel the passion of ever-maturing musicians that strive for something new and brilliant."
The album consists of six studio tracks and three live recordings. The release was self-produced and engineered last winter in Battle Creek, MI, and mastered in Los Angeles by Maor Appelbaum (Cynic, Therion, Rob Halford). "We wanted a lo-fi, self-produced sound, not polished and strict or hiding behind Pro Tools," added Neu. "Sonically, it's a very honest approach."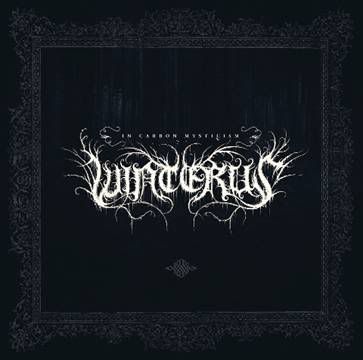 The track list for "In Carbon Mysticism" is as follows:
1. Lone Wolves
2. Reborn
3. No Rest
4. Harmonious
5. Moonlust
6. Eternal Ghost
7. Christ Reign (recorded live)
8. Dusk Unveils (recorded live)
9. Through The Mist (recorded live)
What's Next?
Please share this article if you found it interesting.
---
0 Comments on "Winterus Comments On Upcoming Album"
Be the first to comment! Tell us what you think. (no login required)
To minimize comment spam/abuse, you cannot post comments on articles over a month old. Please check the sidebar to the right or the related band pages for recent related news articles.