Belphegor Announces "Conjuring The Dead" Album Track Listing
Belphegor today reveals the track listing (available below) for new album "Conjuring the Dead," which is due to be unleashed on August 8th (EU/North America) and August 11th (UK/FR) via Nuclear Blast.
The album was recorded at Mana Studios in Florida under the direction of Eric Rutan, three and a half years after "Blood Magick Necromance" (reviewed here) was released.
The "Conjuring The Dead" artwork was created by Greek artist Seth Siro Anton from Septicflesh, who also painted the cover of "Pestapokalypse IV" in 2006.
1. Gasmask Terror
2. Conjuring The Dead
3. In Death
4. Rex Tremendae Majestatis
5. Black Winged Torment
6. The Eyes
7. Legions Of Destruction
8. Flesh, Bones And Blood
9. Lucifer, Take Her!
10. Pactum In Aeternum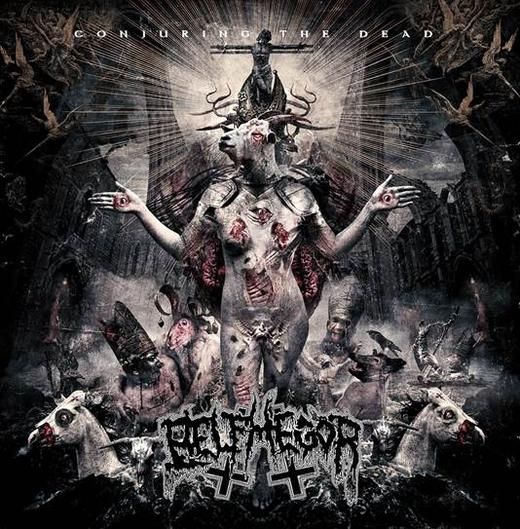 What's Next?
Please share this article if you found it interesting.
---
0 Comments on "Belphegor Announces New Album Track Listing"
Be the first to comment! Tell us what you think. (no login required)
To minimize comment spam/abuse, you cannot post comments on articles over a month old. Please check the sidebar to the right or the related band pages for recent related news articles.