Powerman 5000 Announces "Builders Of The Future" Release
Powerman 5000 returns with its first collection of all new material in nearly five years: "Builders of the Future" is set to arrive May 27 via T-Boy Records/UMe.
The album can be pre-ordered now on Amazon, over at iTunes, or via Pledge Music.
Powerman 5000 has carved out a corner of the galaxy where its devoted supporters created a culture that's bigger than music. New tracks like "How To Be A Human," "Invade, Destroy, Repeat," "Live It Up Before You're Dead" and "Modern World" are turbocharged with the same futuristic, b-movie bite of enduring, electro-tinged Powerman 5000 anthems like "When Worlds Collide" and "Nobody's Real."
"I never would have imagined that after all the albums, the band members, the ups-and-downs of the always changing music business, I'd still be here doing this, which is thanks to our most diehard fans," marvels band leader Spider One, who founded Powerman 5000 with a 4-track and a drum machine.
The "Builders Of The Future" track listing is as follows:
1. Invade, Destroy, Repeat
2. We Want It All
3. How to Be a Human
4. You're Gonna Love It, if You like It or Not
5. Builders of the Future
6. I Want to Kill You
7. Modern World
8. Live It up before You're Dead
9. I Can't F-cking Hear You
10. Evil World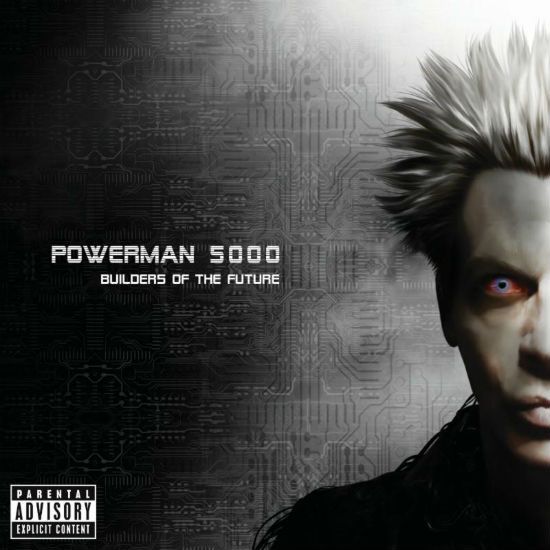 What's Next?
Please share this article if you found it interesting.
---
0 Comments on "Powerman 5000 Announces 'Builders Of The Future'"
Be the first to comment! Tell us what you think. (no login required)
To minimize comment spam/abuse, you cannot post comments on articles over a month old. Please check the sidebar to the right or the related band pages for recent related news articles.