Father Murphy Announces New North American Tour Dates
Father Murphy is the sound of the Catholic sense of guilt; a downward spiral aiming at the bottom of the hollow, and then digging even deeper.
Spawned near Venice and boasting three albums and a plethora of EPs and limited releases, the grim duo -- Rev. Freddie Murphy (vocals, guitar) and Chiara Lee (vocals, keyboards, percussions) -- has over the years shapeshifted into one of Italy's most mysterious and enigmatic musical exports, part of the community that esteemed music critic, Simon Reynolds, dubbed the new "Italian occult psychedelia."
Evolving from twisted psychedelic pop into a far darker sonic exploration, Father Murphy manifests foreboding songs that crawl and twist and hiss like that old biblical serpent.
Next month, Father Murphy will take these abrasive hymns to North America on an epic voyage that will commence in Brooklyn, New York on May 7th and draw to a ceremonial close on June 19th in Jersey City, New Jersey.
The band will be touring in support of latest EP, "Pain Is On Our Side Now," released via Aagoo Records earlier this year. The follow-up to 2012's "Anyway, Your Children Will Deny It" was recorded by the band and mixed and produced by Greg Saunier from Deerhoof.
5/07/2014 Grand Victory - Brooklyn, NY
5/08/2014 Ortlieb's Tavern - Philadelphia, PA
5/11/2014 Bar Banditos - Richmond, VA
5/14/2014 Mothlight - Asheville, NC
5/15/2014 Caledonia - Athens, GA
5/16/2014 Eyedrum - Atlanta, GA
5/18/2014 Mango's - Houston, TX
5/23/2014 Spirit Abuse - Albuquerque, NM
5/24/2014 Flycatcher - Tucson, AZ
5/26/2014 The Handbag Factory - Los Angeles, CA
5/27/2014 Night Light - Oakland, CA
5/28/2014 Hemlock Tavern - San Francisco, CA
5/29/2014 Bat Cave - Arcata, CA
5/30/2014 The East End - Portland, OR
5/31/2014 Northern - Olympia, WA
6/01/2014 Lofi - Seattle, WA
6/03/2014 Neurolux - Boise, ID
6/05/2014 Hi Dive - Denver, CO
6/07/2014 Reckless Records Showcase - Chicago, IL
6/08/2014 Joyful Noise Performing Space - Indianapolis, IN
6/09/2014 Now That's Class - Cleveland, OH
6/10/2014 Meddlesome Lab - Rochester, NY
6/12/2014 Boston Hassle - Boston, MA
6/13/2014 House Show - Providence, RI
6/14/2014 Feeding Tube Records - Northampton, MA
6/15/2014 The Urban Farm Fermentory - Portland, ME
6/16/2014 Suoni per il popolo Festival - Montreal, QC
6/18/2014 Death By Audio - Brooklyn, NY
6/19/2014 Live on WFMU - Jersey City, NJ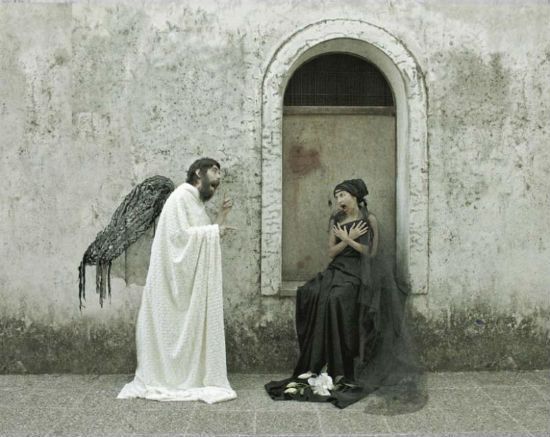 What's Next?
Please share this article if you found it interesting.
---
0 Comments on "Father Murphy Announces New Tour Dates"
Be the first to comment! Tell us what you think. (no login required)
To minimize comment spam/abuse, you cannot post comments on articles over a month old. Please check the sidebar to the right or the related band pages for recent related news articles.