Mournful Congregation Releasing "Concrescence Of The Sophia"
Yet another shining jeweled crown to add to the growing reliquary of Mournful Congregation, 20 Buck Spin proudly presents "Concrescence Of The Sophia" to the North American cemetery.
Intended as an "in-between" release while the funeral directors sculpt a next full-length eulogy, the release begins with its title track, the 20+ minute "Concrescence Of The Sophia" where "the weight of all waters, and the mass of all stars" exacts a heavy toll in the timeless pursuit of mystical knowledge. On the B-side, "Silence Of The Passed," at a mere 9 minutes in length, nonetheless foretells how vast is the agency of doom.
20 Buck Spin will handle the North American release on June 24th -- set for digital, MCD and MLP pressings -- with Osmose mongering the wares to international lands.
Mournful Congregation is confirmed to headline two nights of the Martyrdoom fest on Friday, June 27th alongside Imprecation, Begrime Exemious, Geryon, and then again on Tuesday, July 1st, joined by 20 Buck Spin labelmates, Lycus, as well as Lord Mantis, Vilkacis and Evoken.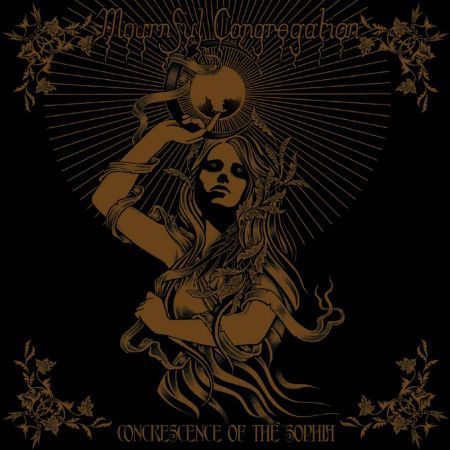 What's Next?
Please share this article if you found it interesting.
---
0 Comments on "Mournful Congregation Releasing MLP"
Be the first to comment! Tell us what you think. (no login required)
To minimize comment spam/abuse, you cannot post comments on articles over a month old. Please check the sidebar to the right or the related band pages for recent related news articles.