Tusmorke Announces "Riset Bak Speilet" International Release
Svart Records has announced May 16th as the international release date for Tusmorke's "Riset Bak Speilet." The label comments:
"A Norwegian group, Tusmorke ('Twilight') is a strange beast. With roots stretching deep into the Scandinavian neo-progressive rock underground of the early '90s, the identical Momrak twins recorded a Tusmorke demo in 1997 but soon put the band on hiatus for several years.
"Tusmorke returned in 2009 with a full electric lineup, and the debut album, Underjordisk Tusmorke, appeared three years later. May 2014 sees the dark minstrels return with a sophomore album, Riset Bak Speilet ('The Birch Behind The Looking Glass').
"A 50-minute transmission from the heart of the darkest northern forests, the album skillfully channels the spirit of classic British acid folk rock and soaks it in a black witches cauldron. The spellbinding concoction is at times reminiscent of classic acts like Jethro Tull and Incredible String band, and also not entirely far off from modern forest magicians such as Hexvessel and Wolf People."
The track listing is as follows:
1. Offerpresten
2. Gamle Aker Kirke
3. Black Swift
4. All is Lost
5. Riset bak Speilet
6. Mener Vi Alvor Nå? (CD bonus track)
7. Kairo (CD bonus track)
8. En Verden Av I Går (CD bonus track)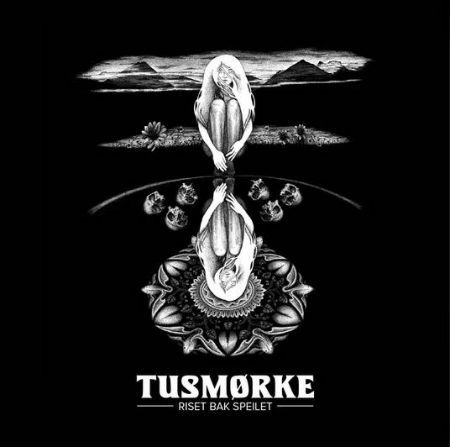 What's Next?
Please share this article if you found it interesting.
---
0 Comments on "Tusmorke Announces 'Riset Bak Speilet' Release"
Be the first to comment! Tell us what you think. (no login required)
To minimize comment spam/abuse, you cannot post comments on articles over a month old. Please check the sidebar to the right or the related band pages for recent related news articles.