Wild To Release New Album "En Tierra Hostil"
Spanish heavy metal band Wild will release "En Tierra Hostil" via Splitrick Records this coming April 15th, 2014. The label comments:
"Do you remember when you first heard of Judas Priest or Accept? Do you remember the first time your speakers exploded with Iron Maiden?
"Five bastards have not forgotten those times and decided to sell their soul to the devil and wrap up classic, powerful, razor sharp and wild heavy metal!
"Welcome to the second assault of the Spanish metal band Wild. 'En Tierra Hostil' was roduced by Ángel 'Choco' Muñoz, recorded, mixed and mastered in studios Traste Cero in Madrid.
"Nine songs straight to you ears blowing your brains off, like you won't stop shredding your air guitar like a maniac! 38 minutes of pure undiluted heavy metal. The classic rockers and new blood together in this hell called 'En Tierra Hostil.' Now bang your head for god's sake!"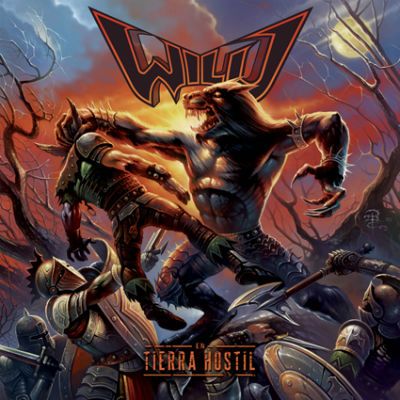 What's Next?
Please share this article if you found it interesting.
---
To minimize comment spam/abuse, you cannot post comments on articles over a month old. Please check the sidebar to the right or the related band pages for recent related news articles.