The Wretched End Checks In From The Recording Studio
Norwegian outfit The Wretched End has been holed up in the studio recording drums for a new album with Dominator from Dark Funeral. The band has now checked in with the following brief udpate:
"Here's the Wretched End at Barnsville Studios, Telemark. The drum session for the new album is done. Thanks to Håkon, Roar, Marius and Trym Torson for assisting and helping with gear."
The band's upcoming album will follow previous full-length "Inroads" (reviewed here), with further details forthcoming.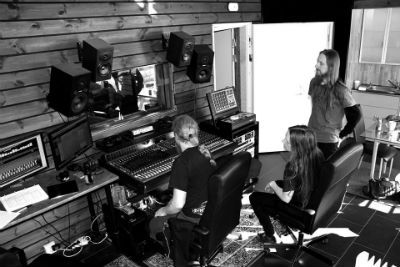 What's Next?
Please share this article if you found it interesting.
---
0 Comments on "The Wretched End Checks In From The Studio"
Be the first to comment! Tell us what you think. (no login required)
To minimize comment spam/abuse, you cannot post comments on articles over a month old. Please check the sidebar to the right or the related band pages for recent related news articles.