Strafk To Release "Phaseshifting" Debut Album
Wraith Productions has set May 13th as the release date for Strafk's "Phaseshifting" debut. The label comments:
"A mysterious Russian duo of Leegheid and Stof, Strafk present Phaseshifting as a four-phase EP. These four phases are divided into four correlating tracks. The listener phase-shifts into a kind of audial abduction almost like a meditative paralysis, transcending visions through audio waves. The tone is set on the DOOMescent lines of black metal/rock - slow, dark, and hallow, like an abandoned insane asylum.
"The unearthing of this recording should not be disregarded due to its recent creation in the capital of spring and summer of the year 2013. The nature of the music seems untouched by time but carries a resemblance of a modern reoccurring sound that stems from the Slavic regions. Thus, we are left with resonance that is phase-shifting."
The album's track listing is as follows:
1. Phase I - (Void)stare
2. Phase II - Inner Distortion
3. Phase III - Death and Decay of Your Identity
4. Phase IV - The New Embodiment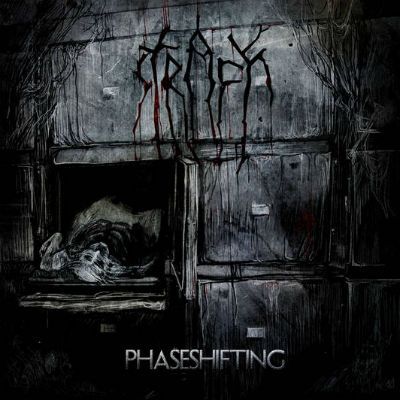 What's Next?
Please share this article if you found it interesting.
---
0 Comments on "Strafk To Release 'Phaseshifting' Debut"
Be the first to comment! Tell us what you think. (no login required)
To minimize comment spam/abuse, you cannot post comments on articles over a month old. Please check the sidebar to the right or the related band pages for recent related news articles.