Steel Prophet Reveals "Omniscient" Album Artwork
Progressive power metal outfit Steel Prophet has made public today the cover artwork for "Omniscient," the album that marks the band's come back ten years after the previous studio release.
The artwork was created by German artist Timo Würz and represents one of the central themes of the album: "The Tree of Knowledge." According to a press release, "Omniscient" is a concept-album based on an original story written by lead guitarist and founding member Steve Kachinsky Blakmoor, and the tree of knowledge of the cover represents a very important character in the plot.
Following Steve's suggestions, Timo Würz has also created 12 additional original panels that will guide the listener through the whole story. On this regards, Steve adds "It was great to work with Timo. His sense of form, color and space are impeccable. He has great imagination, and his familiarity with the concepts we wanted to work with made it a perfect fit in bringing the story ideas to life."
"Omniscient" will be released this summer via Cruz Del Sur Music.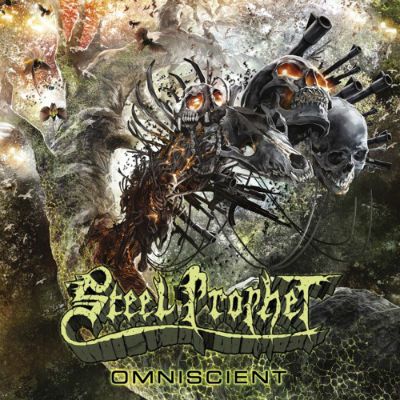 What's Next?
Please share this article if you found it interesting.
---
0 Comments on "Steel Prophet Reveals Album Artwork"
Be the first to comment! Tell us what you think. (no login required)
To minimize comment spam/abuse, you cannot post comments on articles over a month old. Please check the sidebar to the right or the related band pages for recent related news articles.