Vader To Release "Go To Hell" 7" Single
Polish death metal legends Vader just announced the release of a special 7" single off their upcoming album "Tibi Et Igni." The 7" single is titled "Go To Hell" and includes following songs:
Side A: "Where Angels Weep"
Side B: "Triumph Of Death"
The song "Where Angels Weep" will also be available digitally. The vinyl and the digitally version will be released on April 18th via Nuclear Blast. Vader comments:
"We are almost ready with final mix and master 'Tibi et Igni,' the new Vader album. To give you a little touch of what is coming at the end of May - we prepared two songs for special 7' vinyl even before we started to work with mixing process. This limited little 'fire breath' is called 'Go To Hell' and includes tracks: 'Where Angels Weep' and 'Triumph Of Death.'
"It will be available soon in April. Digital version - just one track - is gonna be available too. The mix and some details are different then all You will find on the album in May. ENJOY ... and call the fiery winds of Hell!"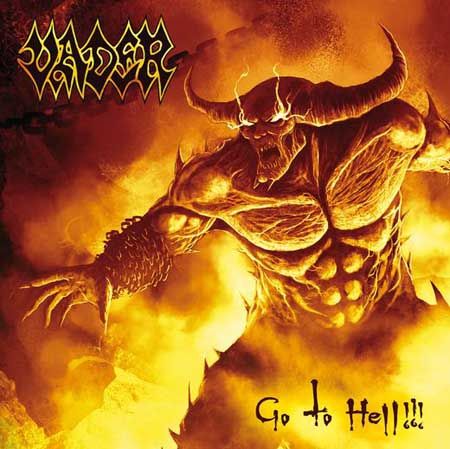 What's Next?
Please share this article if you found it interesting.
---
To minimize comment spam/abuse, you cannot post comments on articles over a month old. Please check the sidebar to the right or the related band pages for recent related news articles.