Ormgard Re-Issuing "Ormblot" Via Forever Plagued
Forever Plagued Records has now set April 7th as the international release for Ormgard's "Ormblot." The label also comments:
"Sweden has been contributing some of the most 'evi'" black metal these days, and Forever Plagued Records felt compelled to write Orm, the dark soul behind Ormgard, and request the right to release this grandiose re-recording Ormblot on CD, originally titled Ohelgat blot.
"Someone had said that Ormblot gave resemblance to the early demo days of Emperor, and although we believe Ormgard contribute much more, through a genuinely darkened spirit, the comparison cannot be denied and fits perfectly with the vision of Forever Plagued Records.
"Ormgard practice in the dark Teutonic arts and channel through that to create some essentially great black metal music and ritual ambient. Black metal is nothing without philosophy and ideology, and Ormgard retain both with the utmost conviction and should not be taken lightly. They wish not to be bothered with ideas of a scene or any kind of socially acceptable nature relating to this art, and we feel this describes the very fundamentals of black metal.
"Most importantly, Ormgardis NOT a political band in any way shape or form, period! Ormblot has been licensed from Scythe Of Death Productions In Sweden for this specially packaged case-wrapped digi-CD release limited to 1000 copies."
The track listing is as follows:
1. Ormblot
2. Hugsad
3. Ohelgat Blot
4. Dödskröning
5. Av Svartkonst & Fördärv
6. Elivågor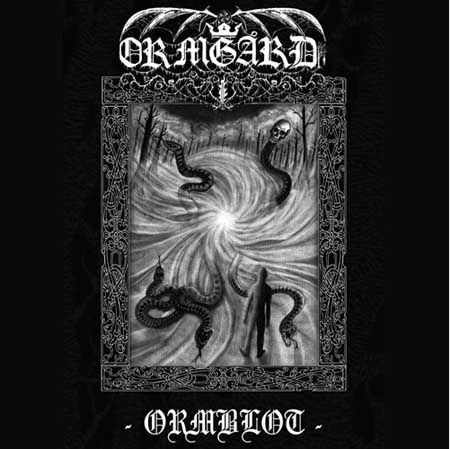 What's Next?
Please share this article if you found it interesting.
---
To minimize comment spam/abuse, you cannot post comments on articles over a month old. Please check the sidebar to the right or the related band pages for recent related news articles.