Loath Releasing "Total Peace" Album Via Inverse Records
Loath is due to drop the "Total Peace" album this coming March 21st, 2014 worldwide via Inverse Records. The label also comments:
"Loath is a relatively fresh band from Finland. The band was founded early 2013 and they entered to record their debut album 'Total Peace' at Drunkhouse Studios in the fall 2013.
"The album was recorded, mixed and mastered by K. Lehtinen. Loath's music can be described like crust with a twist of grindcore and doom. The group consists of drummer L, bassist M, vocalist/guitarist E and vocalist/guitarist V."
The track listing is as follows:
1. Humanity
2. Masochist Karma
3. Psychic Leech
4. Irstas Ääretön Tyhjyys
5. Sect
6. Shortcut To Heavenly Bliss
7. Xeroxed
8. The Common God
9. Slave's Mouth
10. Live Through Me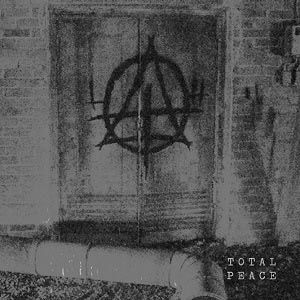 What's Next?
Please share this article if you found it interesting.
---
0 Comments on "Loath Releasing 'Total Peace' Via Inverse"
Be the first to comment! Tell us what you think. (no login required)
To minimize comment spam/abuse, you cannot post comments on articles over a month old. Please check the sidebar to the right or the related band pages for recent related news articles.