Interview
Daniel Mÿhr Explains New Band Civil War And Debut Album "The Killer Angels"
Band Photo: Civil War (?)
The aptly titled Civil War formed last year when four members of Sabaton decided to strike out on their own, releasing a debut EP that saw the new outfit nominated as the one of the best newcomers of 2012.
Now the band has the chance to establish itself with debut full-length album "The Killer Angels." The new record will drop on June 11th, 2013 and we already had the pleasure of premiering new single "The First To Fight" (check it out right here).
If you want to know more about this up and coming power metal force, read on to find our interview with keyboardist Daniel Mÿhr, who discusses the band's origins, how the music differs from Sabaton, and where fans can catch Civil War live in the near future.
xFiruath: For those not familiar with Civil War yet, can you give me a rundown of how the band got together and what it's done – from the break with Sabaton to today?
Daniel: We got together shortly after the break up with Sabaton and started discussing what to do next. We didn't really plan that much about starting a totally new band. Mostly just to play some covers and get out and have an occasional gig. But then we found out that Patrik was interested in getting together and doing something with us so we got in contact with him and had a small meeting. And the whole feeling about it was so nice that we decided to go for it. So shortly after that we got a contract with Despotz Music and we started writing songs. So in November last year we released our first EP, which was to show that we actually existed. And soon after that we started working on the album. And in March it was all finished and sent for printing. So in June now it will hit the stores.
xFiruath: Does the new album consist of all newly created material, or was some of this previously written from before the band got together?
Daniel: Most of the material is brand new. We have taken a few riffs that have been lying around previously and finished them in to whole songs. But no songs were totally finished before that.
xFiruath: How would you say the sound of this album distinguishes itself from Sabaton for fans of the previous band?
Daniel: The biggest difference would be the vocals. Patrik and Joakim have two very different styles in singing. Another thing that people have reacted to is that we use less keyboards. It's always there though, but we've brought the use of it down a bit. Keyboards are not very metal anyway.....or am I wrong?
xFiruath: What studio or studios did you use for recording "The Killer Angels," and how did the process go?
Daniel: The majority of the material is recorded at home in my living and bedroom, except for drums. I wanna save my neighbors from that noise at least. Then there have been some add-ons made by the others at their own home studios. The drums were recorded in Studio Abyss by Jonas Kjellgren. In general it was a quite normal recording process, apart from that we did it all backwards. We started with the vocals, then guitars and bass and keys, and last the drums actually. We could do it this way since we arranged the demos all together and even Daniel got in and told how he would play certain parts so there wouldn't be too much confusion when the rest was recorded.
xFiruath: What's happening as far as themes and lyrics on the album?
Daniel: Even if we said early that we'd move away from war and history, most of the lyrics ended up with a bit of relation to war and history. This is due to Patrik's interest in those subjects. Even if we gave him free hands to write about anything. But it has a bit of a different approach to it all in the way of writing.
xFiruath: I see you guys had a release party not too long ago – how did that go, and has Civil War had much of a chance to play other live shows to show off the new material?
Daniel: It wasn't a release party in that way really. We just showed up on a small local free festival to hang out with people and play the new album. It was a relaxed happening, and people had the chance to try and beat Mullback's record in snare-strokes (2496 in one minute). We will have our very first gig in front of an audience on the Sweden Rock Festival, so we're preparing for that right now. Then we have a couple of festivals in the summer and autumn, starting off with Sweden Rock Festival. We have all of July free due to Mullback becoming a father and we want him to be able to stay at home for the birth. But after that we have a few more festivals, and we're even heading out on the continent to play in Belgium, but we also have a little more coming up it seems. So better keep your eyes open.
xFiruath: What's happening your local music scene these days?
Daniel: Unfortunately I haven't followed the local music scene at all, neither local or worldwide. But we had a sad happening here just last week when it was announced that the local Peace and Love festival was cancelled due to economic problems, which felt a bit strange because just 2 years ago it was the biggest festival in Sweden. But I guess that's how the story goes.
xFiruath: Aside from your own album, what music are you listening to that you'd recommend?
Daniel: It's quite wide spread and all depends on my mood. But it's everything from Meshuggah to Swedish folk-jazz. If I would take something that I have listened to a bit more lately I would say Moon Safari, a Swedish prog/pop band that sing songs about love and broken hearts and stuff like that. Guess it's a nice break from metal, at least for me.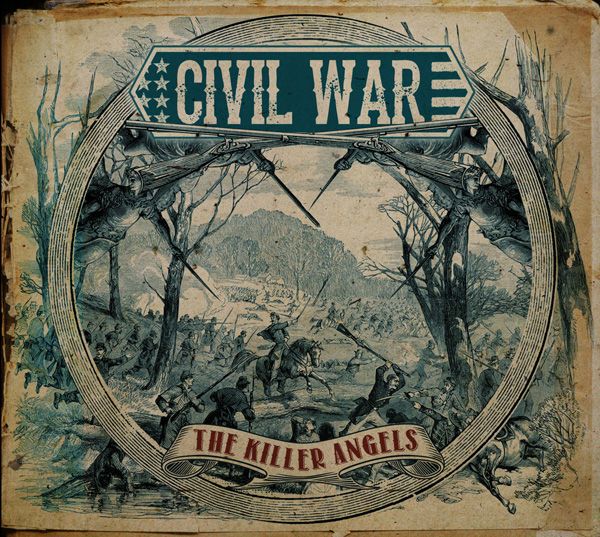 Ty Arthur splits his time between writing dark fiction, spreading the word about underground metal bands, and bringing you the latest gaming news. His sci-fi, grimdark fantasy, and horror novels can be found at Amazon.
What's Next?
Please share this article if you found it interesting.
---
To minimize comment spam/abuse, you cannot post comments on articles over a month old. Please check the sidebar to the right or the related band pages for recent related news articles.