Mormant De Snagov
From: Finland
Last Known Status: Active
Latest Mormant De Snagov News
Below is our complete Mormant De Snagov news coverage, including columns and articles pertaining to the band. Some articles listed may be indirectly related, such as side projects of the band members, etc.
Mormânt De Snagov are proud to announce their third full-length album which will be released in early 2018 through Pest Records. The new album is called Depths Below Space And Existence and will be unleashed unto the world on the 16th of February 2018.
In anticipation of the new album, Mormânt De Snagov offers an official video for the track Resist below.
Finnish black metallers Mormânt De Snagov revealed the cover artwork and tracklist for their upcoming full-length album, "Derisive Philosophy." Marking the band's second opus, the album is made up of seven aggressive and haunting black metal tracks adorned by melodious darkness and freezing cold atmospheres, and is set to be released on Pest Records this Summer. Check out the tracklisting and cover art below.
Mormânt De Snagov was founded in 2008 by Domnul Cadavru in Southwest Finland. The aim of the band was to create stripped-down black metal. Also, as the name of the band suggests, Domnul Cadavru is fascinated by the Southeast European legends; some of the lyrics dealing with such concepts as immortality and the resurrection of evil. After a short search for a distributor/publisher Mormânt De Snagov signed a deal with a record label hailing from the midst of Central Finland, Wintersunset Records. "Rise From The Void" was released via that label in February 2010.
1. Comatose
2. Divine Dismemberment
3. The End of My Thoughts
4. Detrimental Edict
5. Abnormities
6. Transient Lunar Phenomenon
7. The Triumph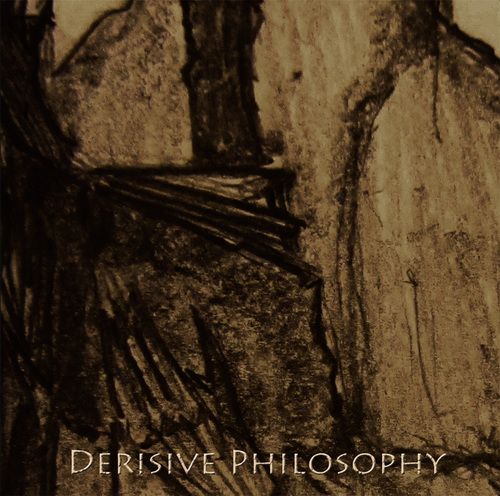 Pest Records has announced the signing of Finnish black metallers Mormant De Snagov, who will return with their second full-length album "Derisive Philosophy" on the label. The seven track album follows up the band's debut "Rise from the Void" and should be out by mid-2013.
In the beginning of 2011 Mormânt De Snagov released the official music video "Secluded Sleeper," which was followed by the very limited "Secluded Sleeper" CD-EP. The spring 2011 also saw the band recording new material. Two songs of the band's new direction was released in the way of the "Detrimental Edict" CD-R demo, which was unleashed in April 2011. View the official video below.