Desolate Shrine
From: Finland
Last Known Status: Active
Latest Desolate Shrine News
Below is our complete Desolate Shrine news coverage, including columns and articles pertaining to the band. Some articles listed may be indirectly related, such as side projects of the band members, etc.
Finland's largest and longest-running metal site, Imperiumi.net, is now streaming the newest release from Desolate Shrine, "The Sanctum of Human Darkness," in its entirety. Over a year and a half after its debut album "Tenebrous Towers," Desolate Shrine returns with this dark sophomore release. "The Sanctum of Human Darkness" is nearly 55 minutes of dark, misanthropic death metal which will be available on December 15th via Dark Descent Records. Become one with the darkness at this location.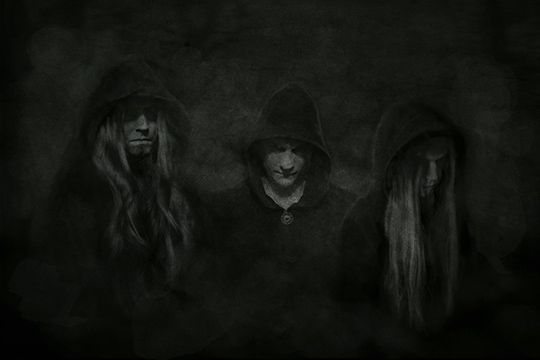 Gun Shy Assassin has posted an exclusive premier of "Chalice of Flesh and Bone" off of "The Sanctum of Human Darkness," the forthcoming album from Finnish destructive death metal outfit Desolate Shrine. The track is currently streaming at this location and is available for pre-order at Dark Descent Records with a release date set for December 15th.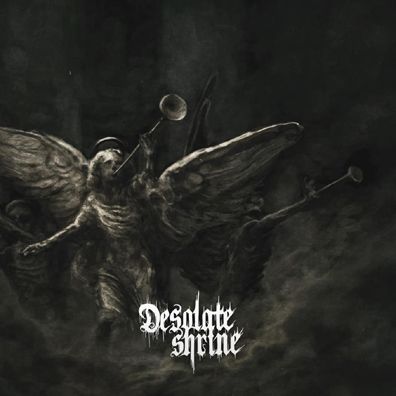 Finnish act Desolate Shrine has aligned with Dark Descent Records for the release of its next album. Desolate Shrine, who released its debut on Hammer of Hate Records in 2011, will once again pummel listeners with its forthcoming sophomore effort titled "The Sanctum of Human Darkness." The new album will be released before year's end. Check out the eight minute preview video, which features artwork from the band's own multi-instrumentalist L.L. and the tracklisting with each preview, below.