Ectovoid
From: Birmingham, AL
Last Known Status: Active
Latest Ectovoid News
Below is our complete Ectovoid news coverage, including columns and articles pertaining to the band. Some articles listed may be indirectly related, such as side projects of the band members, etc.
Today sees the release of the first ever MetalRecusants digital compilation titled "Chants of Death: Vol. 1." The compilation is completely free to stream or download at Bandcamp or in the player below. Artwork was designed by MetalRecusants reviewer Ricardo Esparza. The track listing is as follows:
1. Masachist - Drilling the Nerves
2. Corpse Garden - Burnt by the Light
3. Gortal - Crimens Sollicitationis
4. Nephelium - Burial Ground
5. De Profundis -Dead Inside
6. Decaying - Code Name Overlord
7. Sphere - Homo Hereticus
8. Praesepe – Weakness
9. Haiduk - Black Wind
10. Embrional - The Last Step Into Nothingness
11. Tyrants Blood - Spiral Sea
12. Deivos - Absolute of Hatred
13. Annihilation - Sacrifice of Existence
14. Dismanibus - Blood From A Stone
15. Into Darkness - Levy 9's Death
16. Blood Mortized -Unleashing the Hounds
17. Desolator - Infernal Gathering
18. Just Before Dawn - As Death Breaks the Surface
19. Dormant Ordeal - The Animal
20. Auroch - Slaves to a Flame Undying
21. Resurgency - Craniums of Slain Disciples
22. Engulfed - Supreme Lord of Blasphemy
23. Ectovoid - Splintered Phantasm More...
Sweden's Blood Harvest Records has just released the limited edition vinyl 12" LP version of Ectovoid's "Fractured in the Timeless Abyss." Limited to 300 copies, "Fractured in the Timeless Abyss" is the debut full-length from the Birmingham, AL trio. Lyrical themes are centered around afflictions of the mind and soul and the terrors that await mankind beyond the veils of death, space and time. Cover art for the nine-track album was done by Christina Casperson (Nocturnal Blood/Dawnbringer, etc.). Stream "Fractured in the Timeless Abyss" in full at the Blood Harvest Records bandcamp page.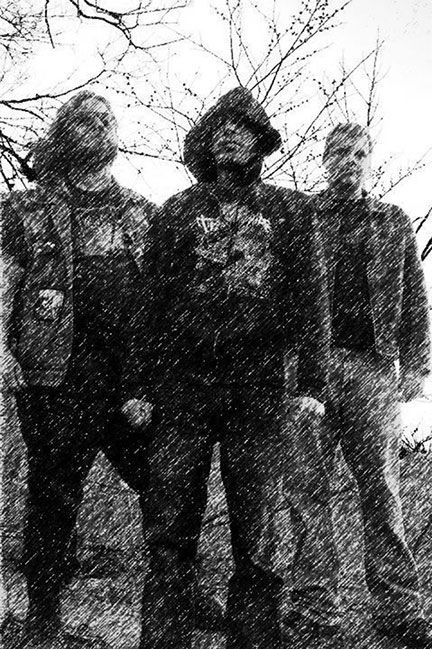 Alabama extreme metallers Ectovoid are streaming their entire nine-song debut album "Fractured in the Timeless Abyss" over on Bandcamp. The Birmingham trio just released the album on Hellthrasher Productions. The vinyl version will be put out on Blood Harvest Records. Ectovoid first hit the scene in March of 2011 with its self-released demo "Breathing Blackness."