Corrosive Carcass
From: Sweden
Last Known Status: Active
Latest Corrosive Carcass News
Below is our complete Corrosive Carcass news coverage, including columns and articles pertaining to the band. Some articles listed may be indirectly related, such as side projects of the band members, etc.
Axis Of Metal and Abyss Records have teamed again to release a sampler - this twenty-five track compilation is a window into the audio madness that is Abyss Records. You can hear the songs below or over at Bandcamp here. Axis of Metal also comments:
"Throughout the course of this twenty-five track compilation you will make your way through a war-zone of extreme metal of the highest pedigree. This journey will consist of the many different incarnations of extreme metal ranging from black metal, thrash metal, death'n'roll, death metal among the many other varieties the fine folks at Abyss boast."
The track listing is as follows:
1. Astrophobos - Soul Distruptor 04:45
2. Dead Awaken - Carnivore 03:12
3. Septekh - Burn It To The Ground 03:09
4. Angrepp - Five Horned Formatiojn 03:43
5. Christ Beheaded - The Cleansing Ritual 02:46
6. Bane - World Of Desolation 03:24
7. Corrosive Carcass - Butchershop 03:48
8. Daemonicus - Inhabited 05:03
9. Desultor - Another World 03:37
10. Diseim - Insanity 04:19
11. Entrench - As Dawn Breaks 04:51
12. Erupted - In The Grip Of Chaos 04:29
13. Eternal Helcaraxe - Echoes Through Our Blood 06:18
14. Fetus Stench - Stillborn Son 03:35
15. Fester - The Black Tower 06:32
16. Humangled - Skinned, To Feel All 03:55
17. Hat - Tilintetgjørelsen 06:10
18. Maax - Fight With Fire 03:12
19. Hyperborean - The Last Stand of Leonidas and the Battle of Thermopylae 09:56
20. Noctis Imperium - Descensus Ad Inferos 04:28
21. Radiation Sickness - Tripping In The Seas Of Madness 03:57
22. Rocking Corpses - Necropolis 04:04
23. Southwicked - Green River Killing Fields 05:14
24. The Gardnerz - Don't Look Back 07:24
25. The Gates Of Slumber - The Judge 06:02 More...
To help celebrate Abyss Records' ambitious Summer of Sickness 2012 Campaign in which six albums from some of the underground's finest were released over the course of six weeks, Bravewords.com has launched a series of exclusive track streams from each of the albums.
The first two sets featured tracks from Italy's Humangled, Indianapolis-based crusty crossover thrash vets Radiation Sickness, the band SouthWicked - which features death metal guitar legend Allen West (ex-Obituary, Six Feet Under, Massacre) and death 'n' rollers Rocking Corpses. Bravewords concludes the series with a double dose of Swedish death from Corrosive Carcass and Fetus Stench (featuring members of Blood Red Throne, Slaughterous and The Law).
Check out Corrosive Carcass' "Twist Of A Knife" and "Brennkommando" from Fetus Stench at this location.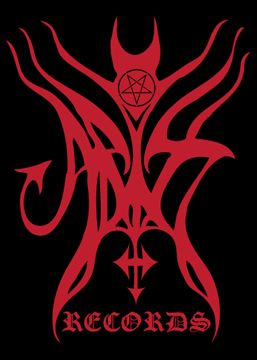 Swedish death metal band Corrosive Carcass will finally release its debut album "Composition of Flesh" via Abyss Records on June 29th. This first release is long time in coming for the band, which started out in 2004 and released its first demo, "Rot.In.Pieces" in 2009. Below in the player you can stream ten of the thirteen tracks from Corrosive Carcass' new album. The tracklisting and cover art follow below.