Radiation Sickness
From: Indianapolis, IN
Last Known Status: Active
Latest Radiation Sickness News
Below is our complete Radiation Sickness news coverage, including columns and articles pertaining to the band. Some articles listed may be indirectly related, such as side projects of the band members, etc.
Indianapolis grindcore / death metal band Radiation Sickness has announced the recruitment of new guitarist Scott Bronner (ex-Demiricous, Legion).
Scott will be the replacement for the band's previous Guitarist Tom Ball who passed away last month. Originally formed in 1987, Radiation Sickness reunited in 2010 after a long period of inactivity. Founding member Doug Palmer comments:
"We would like to welcome Scott Bronner (ex-Demiricous, Legion) as the new guitar player to Radiation Sickness. This was not a hard call to make, Scott helped make it easier.
"OK after the death of Tom Ball we gave it long thought as to what the future of Radiation Sickness would be. A large part of me said I am done, a larger part of me said I don't wanna do this anymore. Two people killing them self in the same band 23 years apart. It is fucking mind blowing. Tom was not there the first time around but he brought more talent and passion to the table then the guy he replaced ever had. I just find it hard not playing music and with this band, the only band I have ever been in. So Radiation Sickness is moving on. Just as twisted and demented as before. More...
To help celebrate Abyss Records' Summer of Sickness 2012 Campaign in which six albums from some of the underground's finest were released over the course of six weeks, Bravewords.com has launched a series of exclusive track streams from each of the albums. Part one in the series features "Skinned, to Feel All" from "Odd Ethics," the new EP from Italian death metal act Humangled.
The title track from "Reflections of A Psychotic Past," the first album in two decades from Indy-based crossover death-thrashers Radiation Sickness, is also streaming at the site. To access the streams visit this location and click the launch button on the upper left hand side. Abyss Records' Summer of Sickness Campaign will also see streams from the recent releases of Fetus Stench, Corrosive Carcass, SouthWicked and the Rocking Corpses over the course of the next few weeks.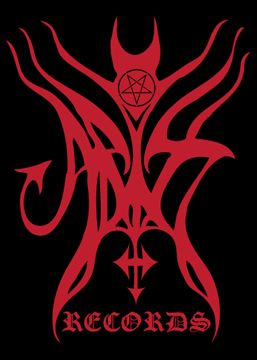 Indianapolis crossover thrashers Radiation Sickness, who will be releasing their first studio album in 20 years on Abyss Records, have announced several upcoming shows. Included are appearances at Central Illinois Metal Fest and Mayhem in May. A list of all upcoming dates can be found below.
Entitled "Reflections of a Psychotic Past," the new album from Radiation Sickness is targeted for a June 22nd release on Abyss and will also include a re-mastered copy of the 1990 release "The Other Me, A Journey into Insanity." Check out a track from the new album that has been streaming, titled "Tripping in the Seas of Madness," which follow the cover art for the new album below.

UPCOMING RADIATION SICKNESS SHOWS:
April 20th @ The Brass Rail - Fort Wayne, IN
April 21st @ Melody Inn Tavern - Indianapolis, IN
May 18th-19th - Mayhem in May @ Union Station - Louisville, KY
July 13th-14th 2012 - Central Illinois Metalfest @ The Canopy Club - Urbana, IL
(Radiation Sickness plays on the 14th)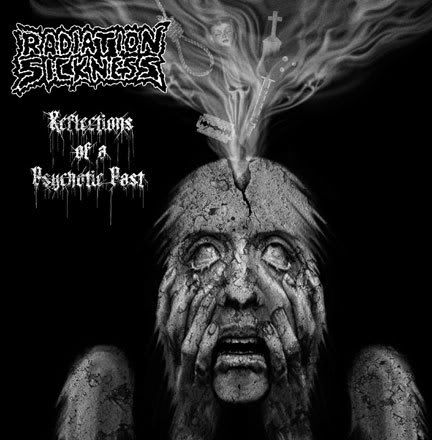 More...