Kromlek
From: Germany
Last Known Status: Active
Latest Kromlek News
Below is our complete Kromlek news coverage, including columns and articles pertaining to the band. Some articles listed may be indirectly related, such as side projects of the band members, etc.
Kromlek has announced the band's new album "Finis Terrae" will be released on April 8th, 2011. The band will also be streaming the new album in its entirety on April 7th through the official Kromlek MySpace page. The cover artwork for the album can be viewed below, and the "Finis Terrae" teaser trailer is also available here.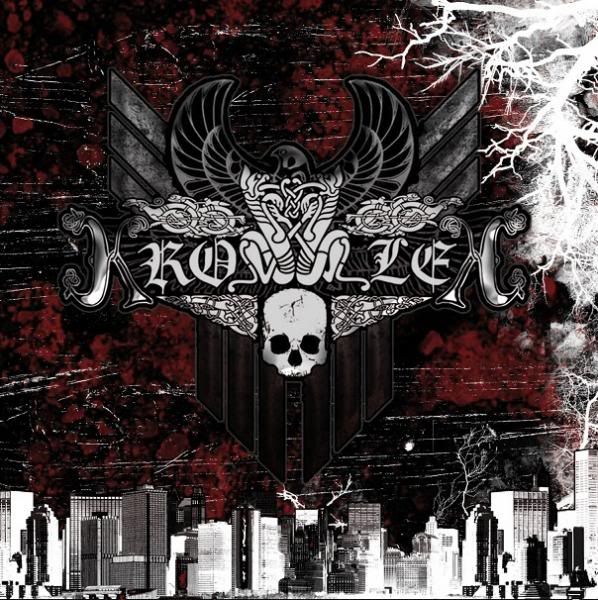 The album's track listing is as follows:
1. Iron Age Prelude
2. Nekropolis' Fall
3. Angrlióð
4. The Cocoon
5. Mantikor
6. Manjushri aus mir
7. Moritvrvs immortalis
8. Ad Rvbiconem
9. Bastion
10. Creation's Crowning Glory
11. Metropolitan Roots
12. Egophaneia
13. Finis Terræ
German metal act Kromlek has posted a teaser trailer online for the upcoming album "Finis Terrae." You can check out the teaser trailer below.
Germany's Kromlek has issued the following announcement about the band's upcoming album "Finis Terrae:"
"The Maya were terribly wrong! The end of the world will befall us in 2011 – in fact by the concentrated impact of a 13 headed hydra. The most diversified band of the pagan metal sector sounds apocalyptical fanfares for the cardinal onslaught against convention and genre-sullenness. The congenial sextet around polarizer and ideologist-in-chief Mr. Alphavarg presents an album of variety and complexity that is simply unique and incomparable.
"All powers of the forerunner album 'Sr...dt' have not been simply cultivated but pitchforked into higher spheres. Genre borders will be overrun and every skeptic will be forced to devotional hush by an overwhelming kaleidoscope of epic melodies, bombastic moments and impressive profound and plurivalent lyrics about the forthcoming end of the world.
"With his concept Mr. Alphavarg reveals a real superlative of his previous work. Beside the traditional languages used – namely German, English and Swedish – there are ground-breaking pamphlets in Sanskrit, Latin, Arabian and many more. Furthermore, for two songs the six apocalyptical horse riders are accompanied by famous supporters.
"World-exclusively for 'Finis Terræ' Mark and Joris of Heidevolk sing in German for the very first time! Moreover Equilibrium's mastermind, René Berthiaume, participates as vocalist for the first time as well. More aggressive, more melodic and harder than ever before this album definitely proves the potential to enthuse and inspire listeners all over the world and far beyond the pagan metal genre? 'Finis Terræ' is really an end time soundtrack you just have to call your own!"
The album's track listing is as follows: More...